Concentricity Pro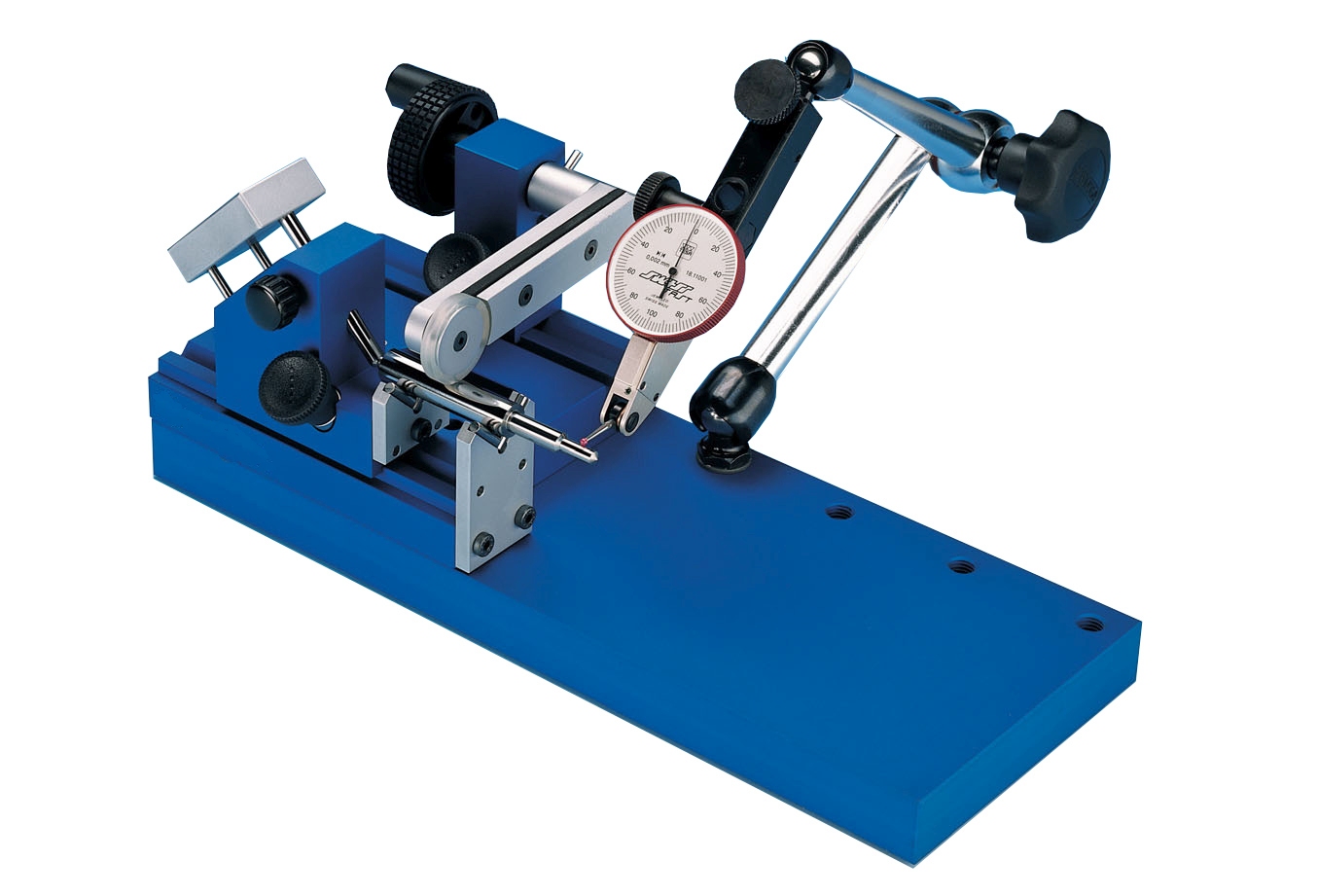 The Concentricity Pro is specifically designed to measure run-out on cutting tools and shafts as well as other cylindrical items. It combines a carbide v-block with a special rotary drive along with a dial indicator, microscope or camera system and has an accuracy of 1 micron.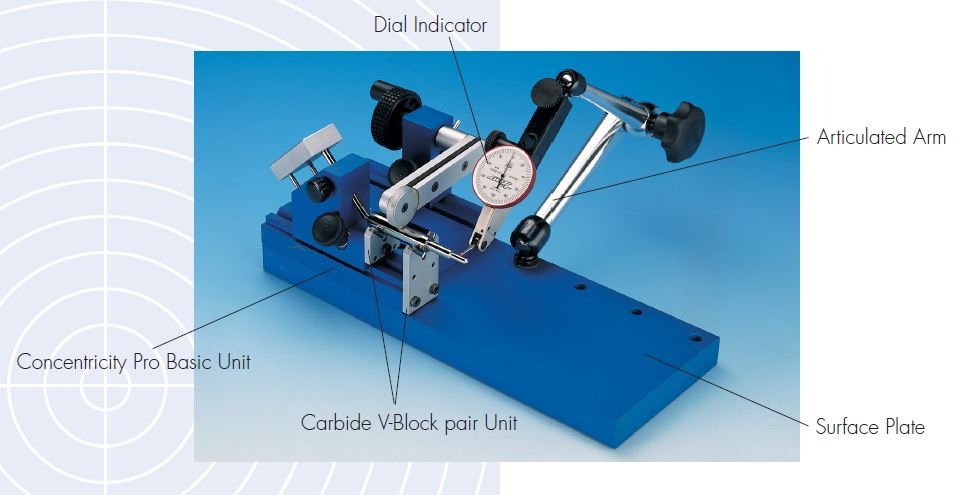 There is a specially designed ball shaped end stop which only touches the centre of the component, ensuring smooth and predictable movement. The driving roller allows for very slow rotation of the component, which makes it very straightforward to check fluted cutting tools such as drills, end mills as well as stepped tools.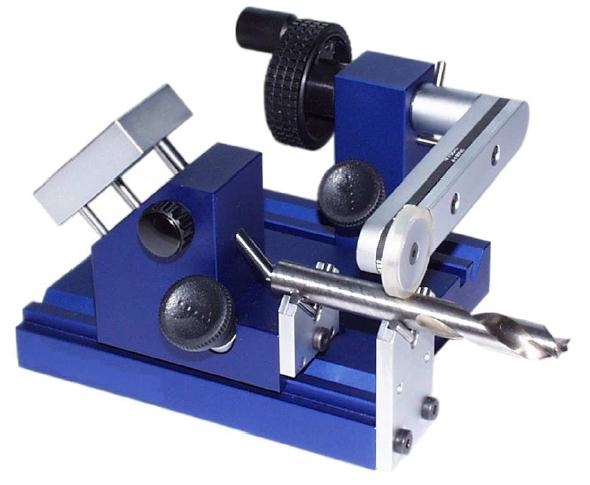 The Concentricity Pro is fully configurable and we can provide the complete solution based on your requirements.
Measure using :-
Camera
Dial Indicator
Projector
Any other device that will take inputs
Currently, the Concentricity Pro is used all over the world in industries that manufacture high precision items; improving quality and cutting costs. It is a dedicated concentricity gauging system.
Specification
Tool shank Ø
Tool shank length
Dimensions (L x W x H)
Weight

1.0 - 25.4 mm
28 - 100 mm
130 x 104 x 125 mm
1.2 kg




Please contact us if you have any questions.
What is concentricity?

When a cylindrical object such as a drill is rotated around its central axis, shown in yellow above, the concentricity refers to by how much parts of that object deviates from it.
This can happen when for example a drill is bent, part of it has been flattened or one of the cutting edges sticks out more than the others.
Imagine a spinning child's top. One with high concentricity will be able to rotate for longer without falling over than one with lower concentricity. A top with perfect concentricity could remain upright indefinitely.
Why is concentricity important?
Concentricity impacts accuracy, quality and reliability. If for example a slightly bent drill is used, the hole being cut will be wider and probably uneven, when compared to a concentric drill, leading to quality being affected. On top of this, the life of the drill will be reduced.
In extreme cases, the drill could break or disintegrate causing damage to expensive machinery and possible injury to employees.
For manufactured items, concentricity that falls out of tolerance will have similar issues to those described above, with one of the common symptoms being excessive vibration, again leading to a decreased life expectancy and possible collateral damage to associated components.
Ensuring that concentricity is within a defined tolerance is a vital part of manufacturing a quality product.