Recent Projects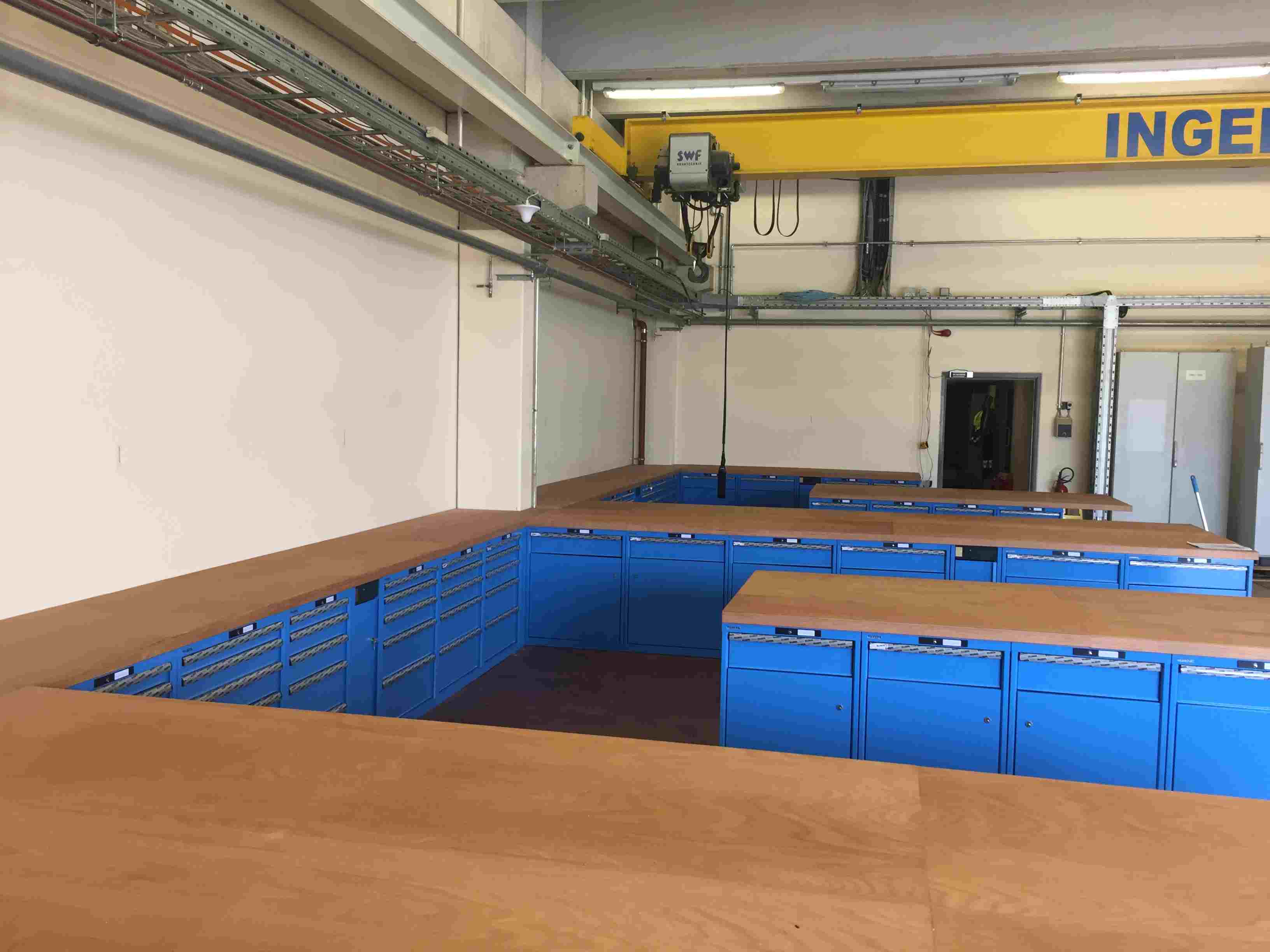 Royal Tool Control provide a full solution and manage every stage from inception, to design, to providing the units and equipment and then fitting them. Training is also provided where applicable.
We recognise that every job is different and pride ourselves on our service and quality.
Here are a few recent projects we have worked on.
Give us a call on 0114 244 1411 or drop us a line to discuss your project.
---
Building a Laboratory

We were tasked to build a robust industrial laboratory with plenty of storage.

An Industrial Garage

Royal Tool Control recently designed and built an industrial garage. It contains all the storage and equipment required, including lifting equipment, reinforced floor and robust work surfaces.

High Throughput Maintenance Area

We were asked to design, build and fit a large processing area. The requirements were a plethora of storage and lots of workspace. Everything had to be hard wearing and durable.

An unusual request

Our customer wanted a wholly mobile storage solution for motor shows. Something that could be moved around from place to place.

The end result combines highly efficient usage of the limited space, with work surfaces and secure storage.
Iron Man Cabinet

A common quandary is how to put a normal computer in a hostile industrial environment.

Buying one specifically designed for the environment is possible, but it is very cost prohibitive and upgrades are usually impractical.

This solution separates the computer from a harsh environment. You can replace the computer when it goes out of date rather than when it stops functioning.

We have had computer enclosures out on production lines for 30 years.

They continue to protect the computers inside them and have paid for themselves many times over.

Work Stations

A well organised work station with everything in reach.

Excellent lighting
Lots of power sockets
Tool rail
Robust work surface
Plenty of storage
Ergonomically designed