High Throughput Maintenance Area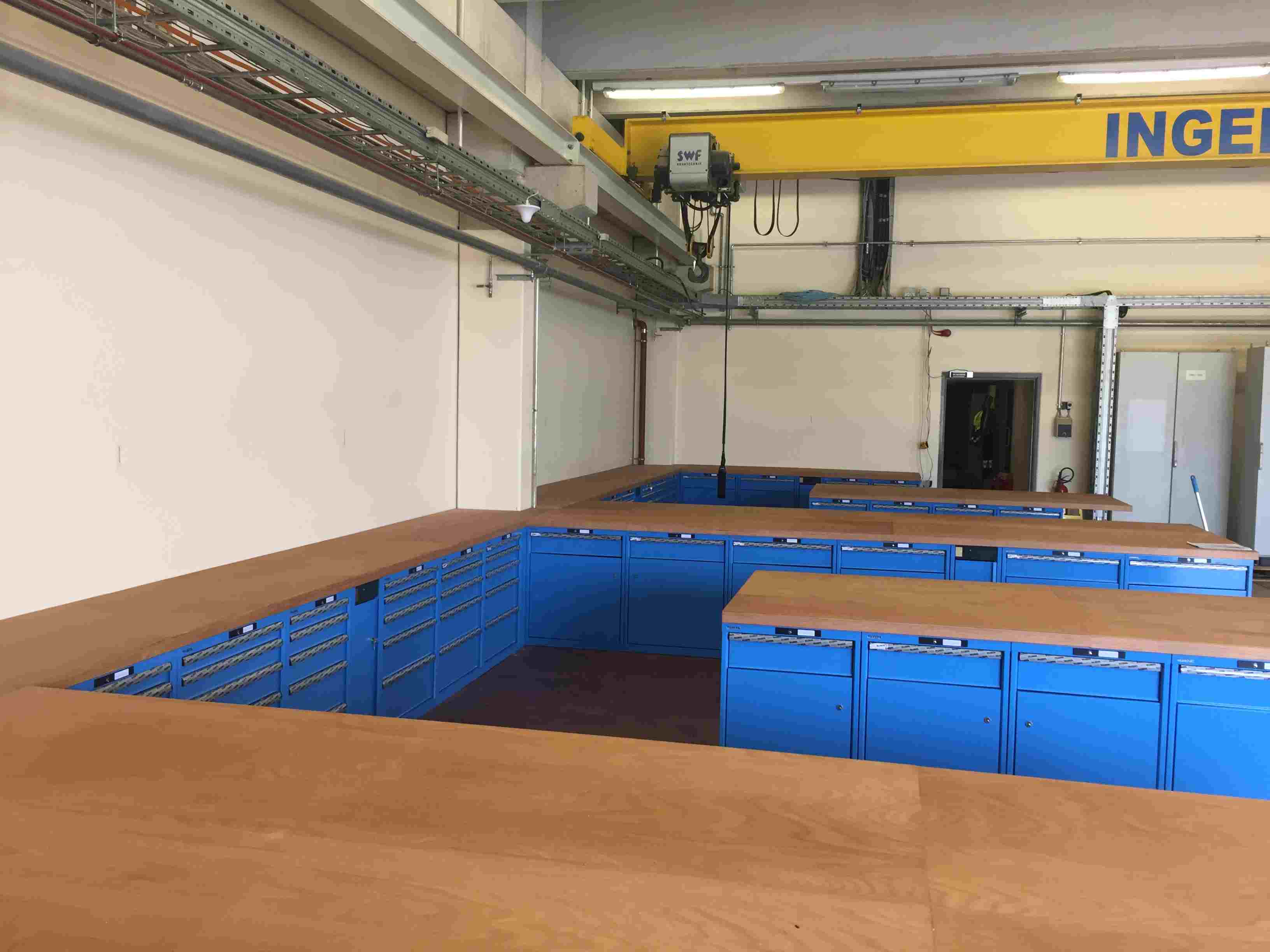 We were asked to design, build and fit a large processing area. The requirements were plenty of storage and lots of workspace. Everything would have to be hard wearing and durable.
---
Example 1 - Before starting

Our client had a large open space and needed a large maintenance area with high throughput including mixed storage as well as plenty of robust surfaces to work on. We worked with the provided dimensions and drawings to come up with a solution.

Adapting to fit the area

It is very rare that the standard units will fit perfectly into the allocated space. This is where the expertise of a gifted fitter comes into its own.

Handling the unexpected

There are also occasions when the shape of the premises may not match up to the measurements. Time to apply an ad hoc solution. Years of experience makes this second nature.

Storage designed for industry

Sturdy storage that will last a lifetime and still look good. Note how we take precautions to protect the floor.

The end result

Plenty of work surfaces with a storage unit underneath. These are easy to wipe clean and are designed for regular robust usage.

Want to know more? Give us a call on 0114 244 1411 or drop us a line.