Building a Laboratory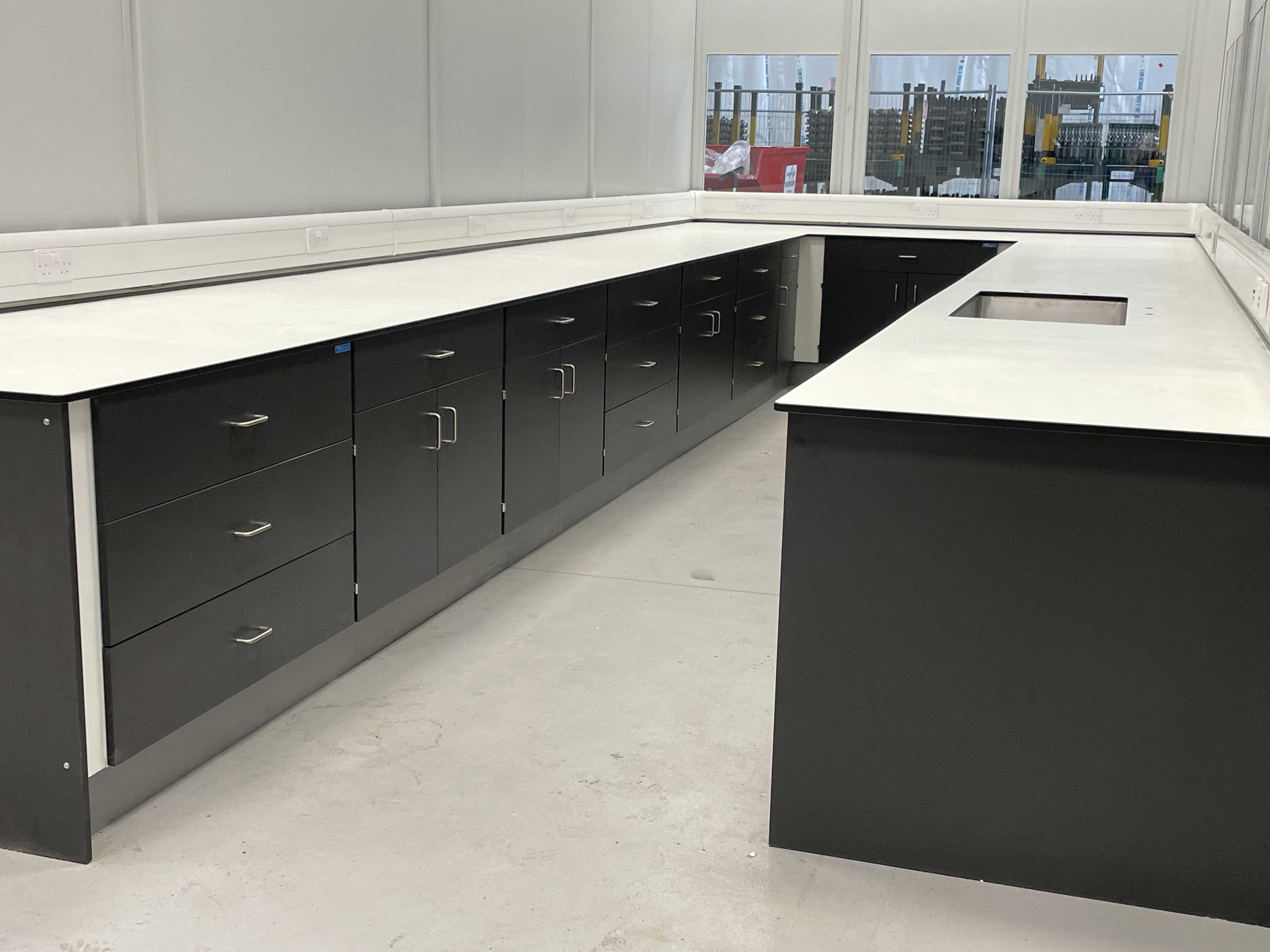 Here at Royal Tool Control we provide complete storage solutions. On this occasion, we were tasked to build a robust industrial laboratory with plenty of storage.
---
Before starting

Preparation is key.

We have had the layouts and drawings completed and signed off, all the parts have been ordered and delivered and a site survey done to confirm the suitability and readiness of the proposed room.

The room is now empty and ready.

The fitting begins...

Our team get to work using the agreed-on layouts. On the left-hand side, you can see the documentation attached to the wall.


The components are put together and the project begins to take shape.

The fitting continues

Our team continue the work. Floors are rarely if ever level so adjustments have to be made to not only get the work units square, but also flat and flush.


The results are perfectly stable.
The installation is complete

A large open area is converted into a laboratory with work surfaces that are flat as a pancake and designed for the rigours required in industry.

A job well done!

Wipe clean surfaces and storage units that will withstand the harshest treatment means that this installation will last a lifetime and still look good.











Want to know more? Give us a call on 0114 244 1411 or drop us a line.