Six Sigma
Six Sigma is a methodology containing tools and techniques to improve business processes. It was first used by Motorola and has since been implemented successfully by most large corporations.
It is focused on reducing variation and defect reduction and is more dependent on accurate data than lean management.
The name comes from statistical quality control and is used to refer to processes that are 99.999966% free from defects or 3.4 defects per million opportunities.
There are two main Six Sigma methodologies
DMAIC
This is generally used for improving an existing process.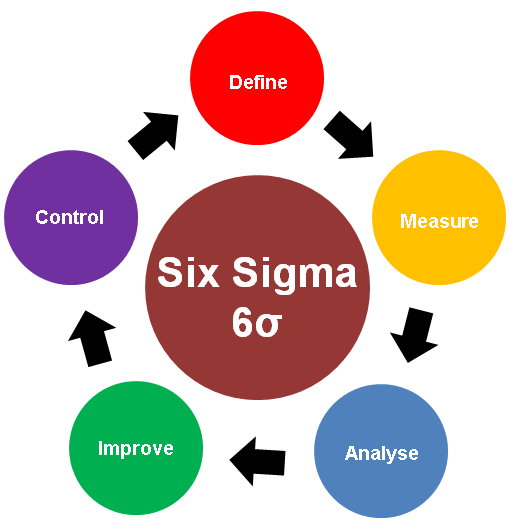 Define the problem
Measure the current process performance - this allows for before and after comparison
Analyse the process
Improve performance by eliminating the root causes of problems, reducing errors using poka yoke and standardising work. Use pilot runs to check process capability.
Control the enhanced process and future performance
CDOV
This is aimed at new products, services or designs. It is also called Design For Six Sigma (DFSS).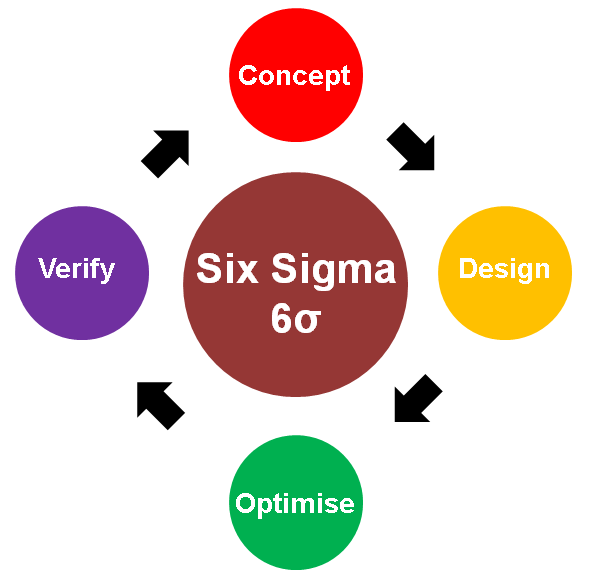 Concept Phase - Take inputs from the voice of the customer (VOC) to produce the best product concept and requirements.
Design Phase - Capture critical data using wisdom, engineering, DFSS methodologies and tools. Useful needs are recognised, evaluated and assessed.
Optimise Phase - Use the process capability information and a statistical approach to tolerancing. The development of detailed design elements, performance prediction and design optimising all take part during this phase.
Verify Phase - Test and validate the design to ensure that it is consistent.